Rowdy Rascals

Rowdy Rascals is a game project currently in development, started by Conor Grebel and Chase Hoch.

It is a series of multiplayer mini-games where you play as 50s-era children running around their parents house, causing a ruckus and making a hullabaloo.

I was lucky enough to be the initial animator and character designer on the project. Here are some of the pieces I helped out with:
Character Design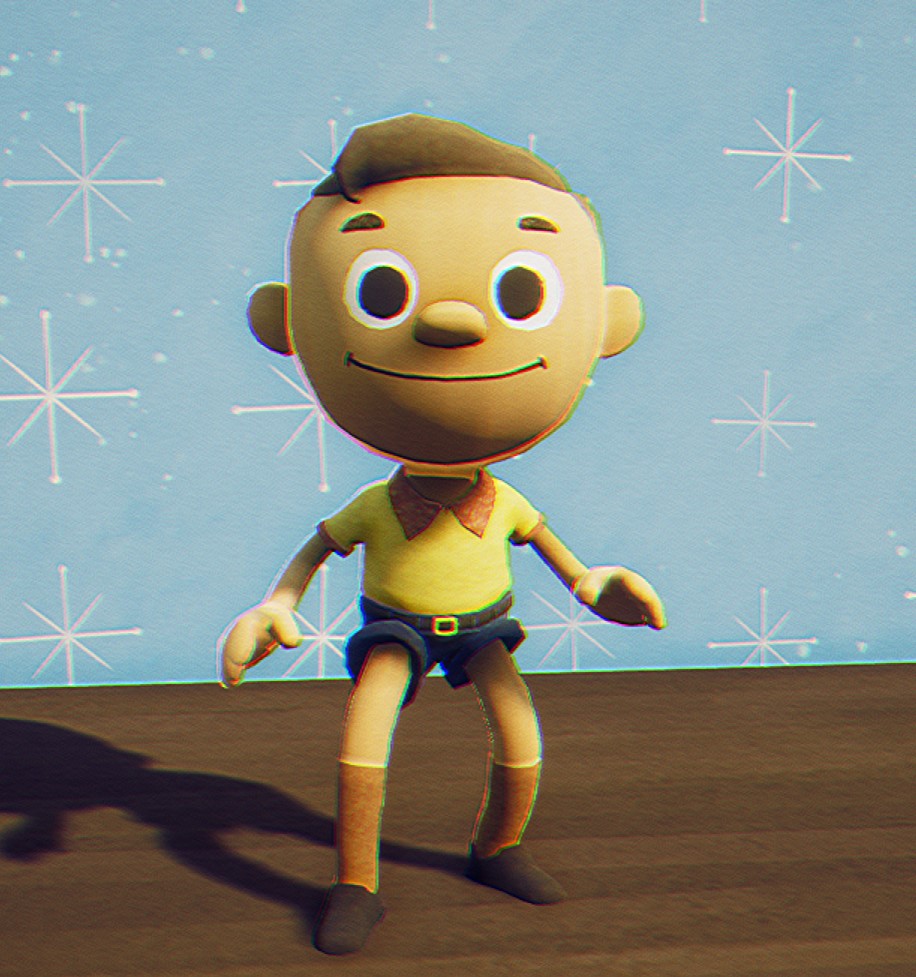 Ah, there he is. Our goodest boy in all his technicolor beauty. What hi-jinx may he be up to inside that oversized noggin of his?

Before we find out, let's go back to the beginning, for this rascal had quite the evolution.
I was initially asked by Conor and Chase to sketch some ideas for the character which I would eventually model and animate.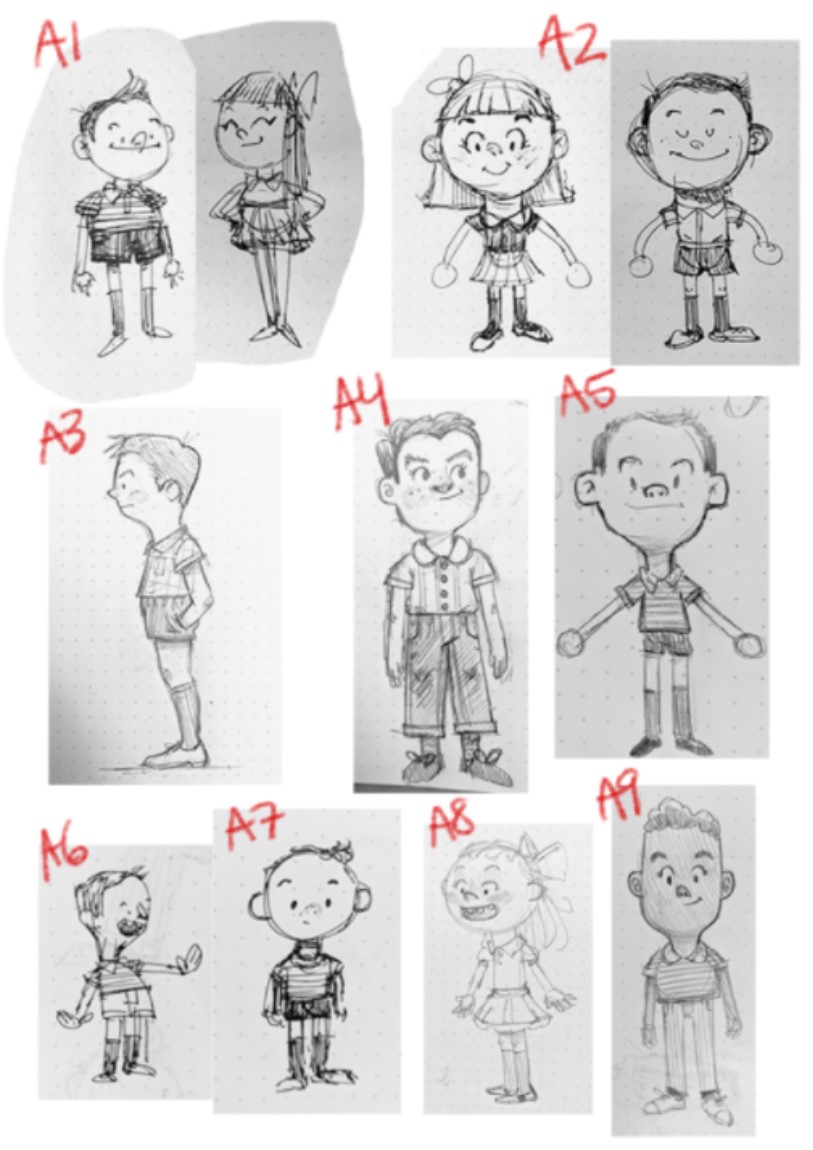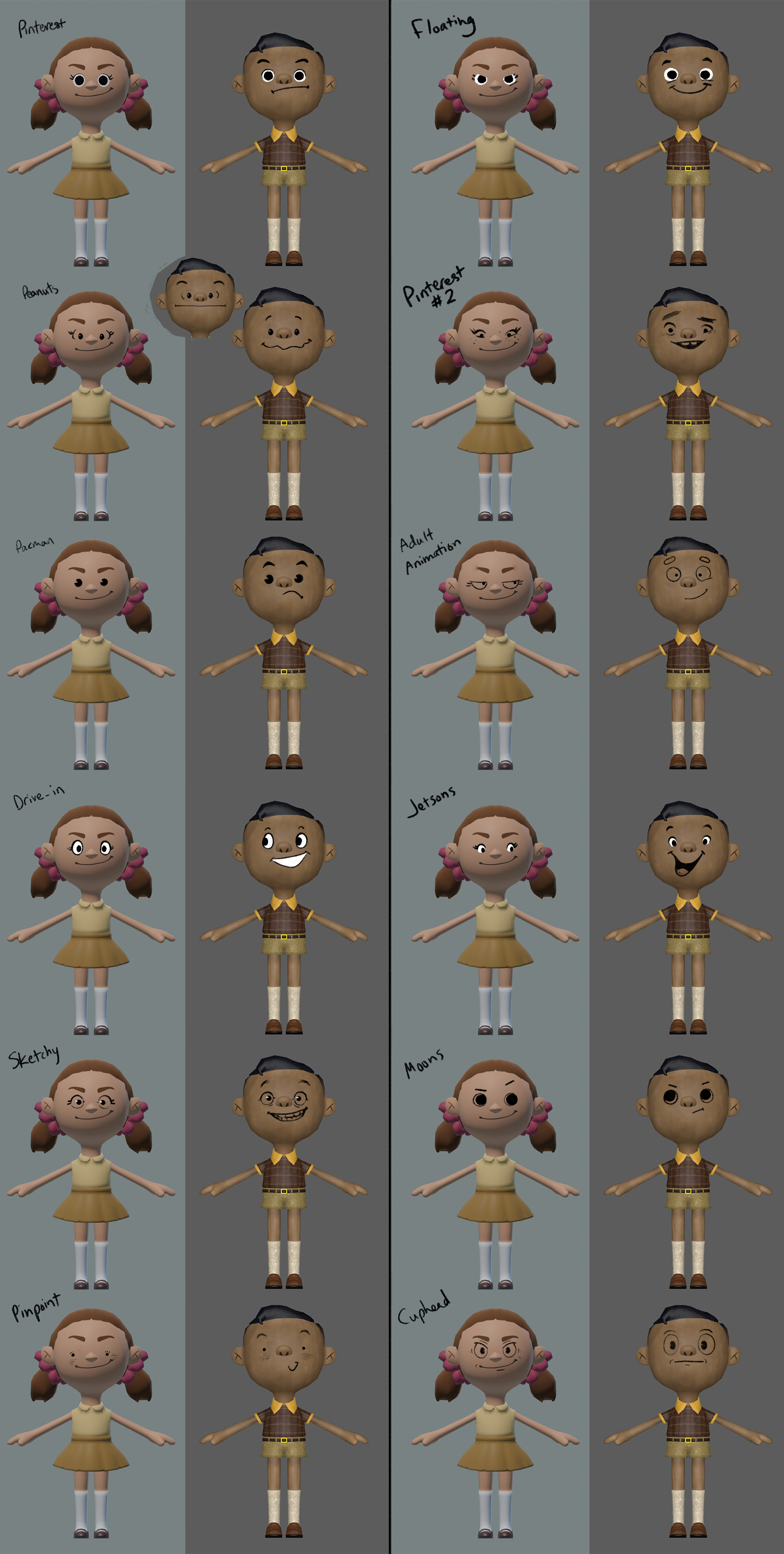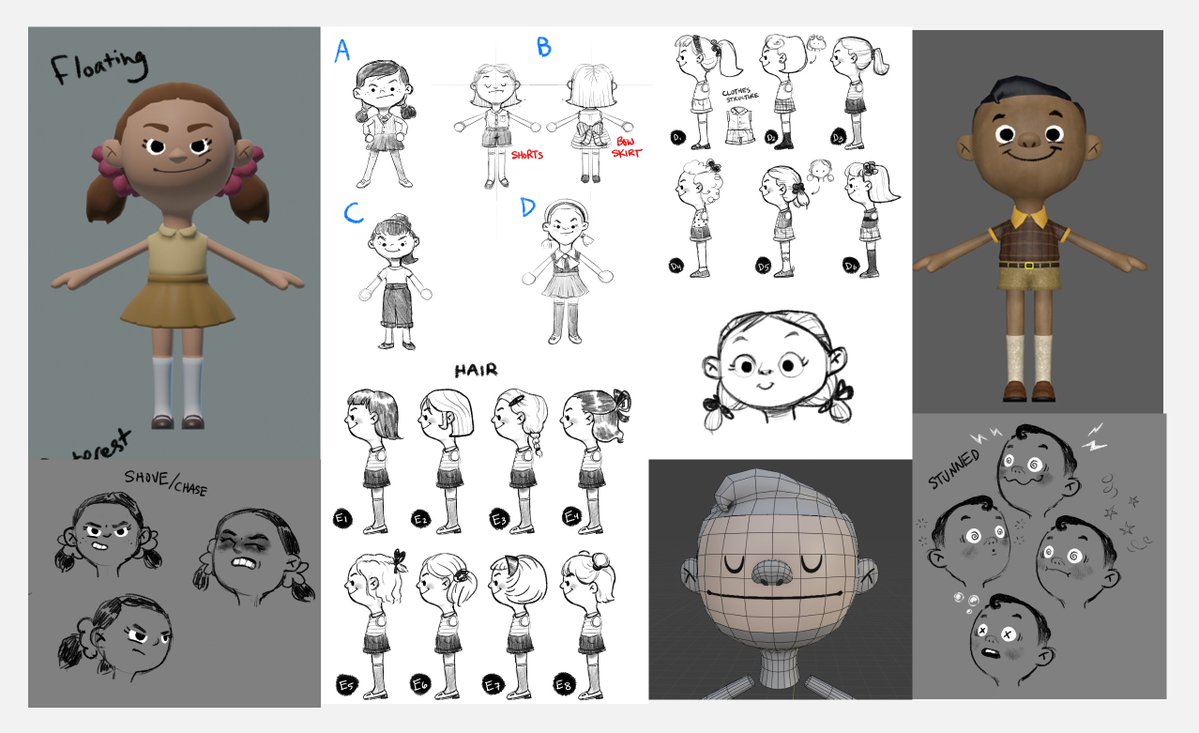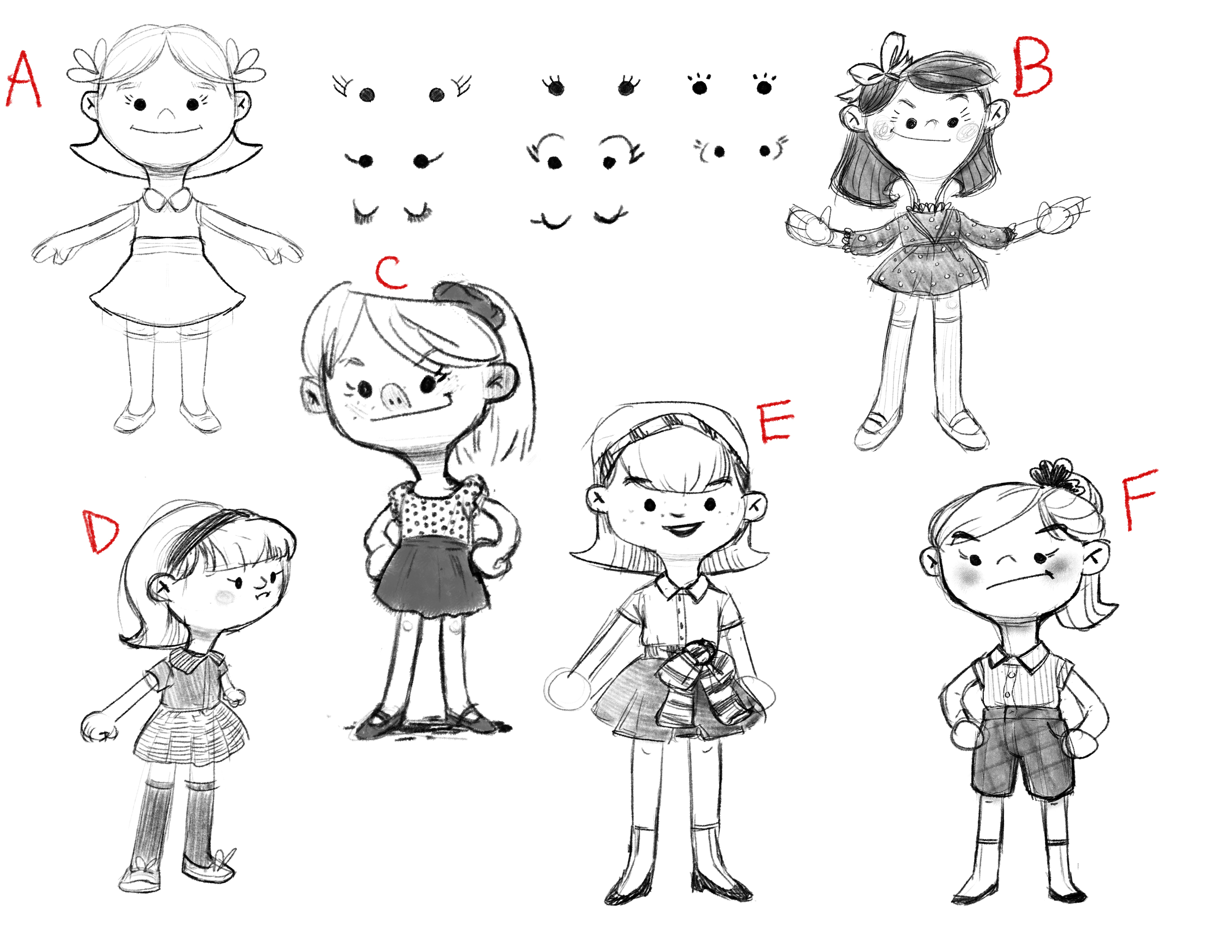 We met about what kind of facial expressions they would make, and decided on a drawn-on look: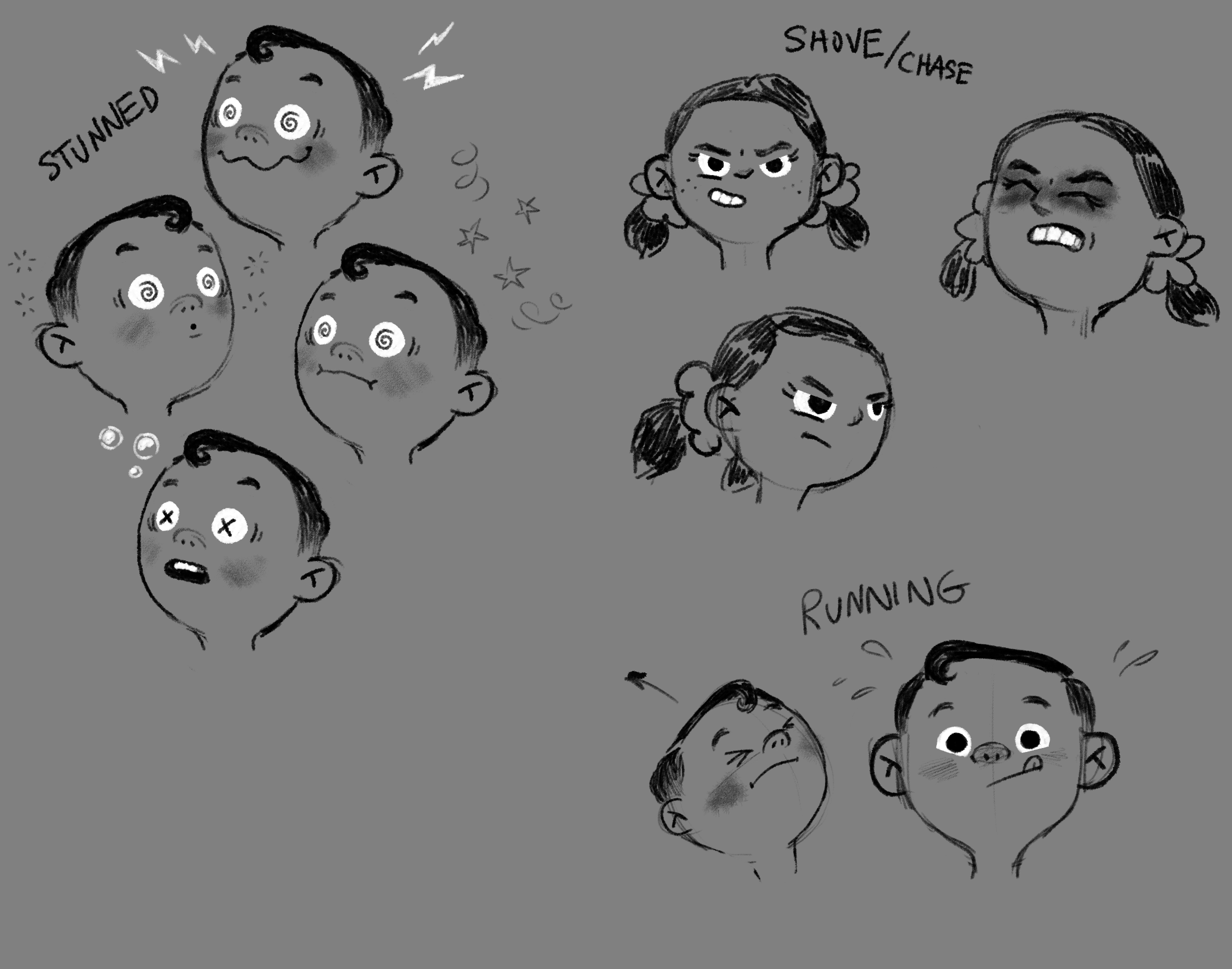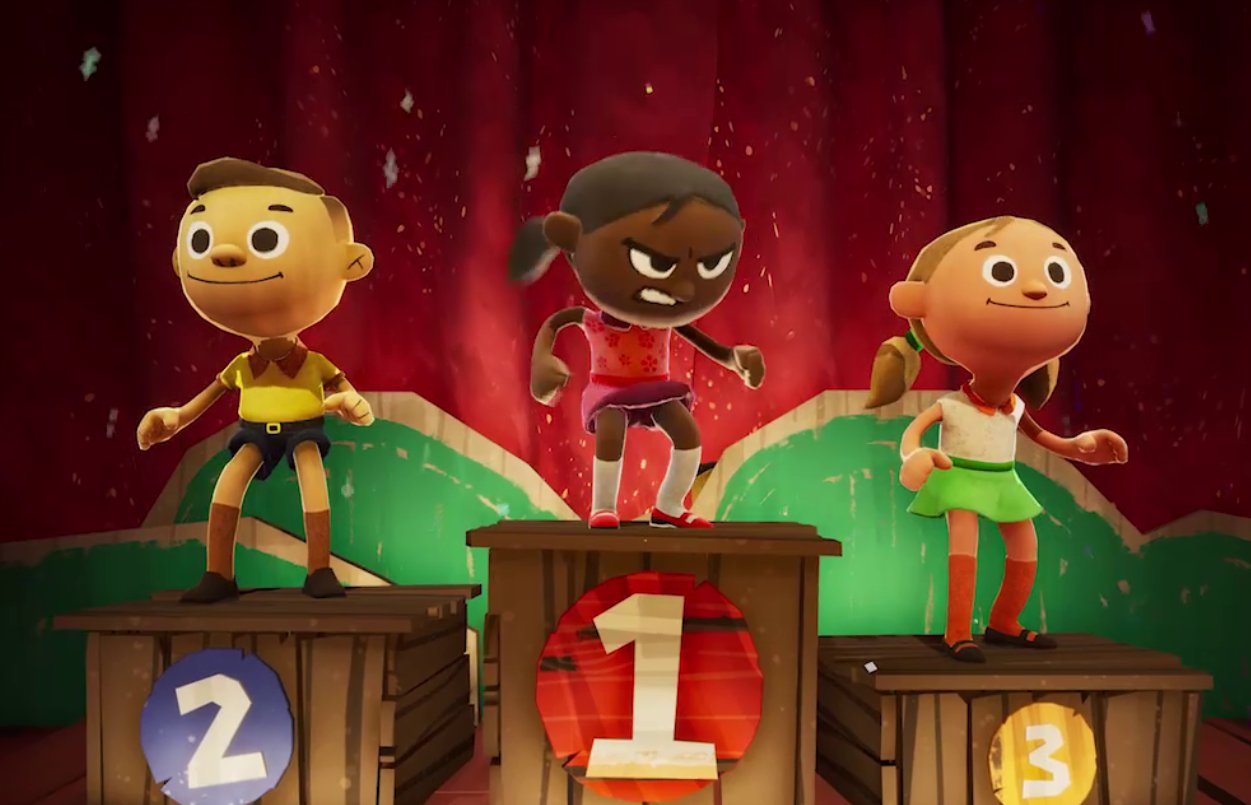 I then modeled the characters in Blender: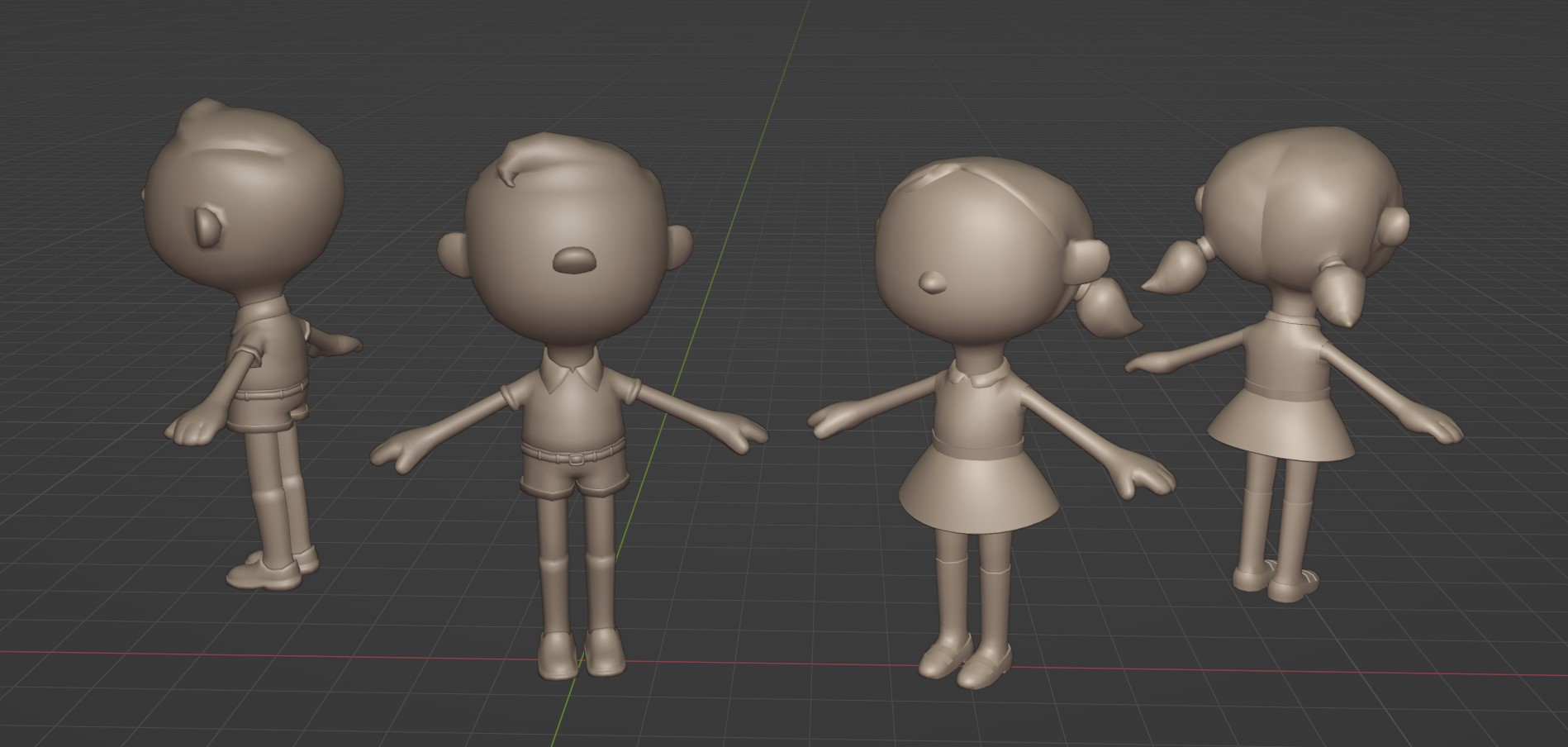 Rigging
Next step: Animation! Right?

Well, not quite. I also had to set up the skeletons and rigs for these characters. I was already close to finished ("finished") on the auto-rig I was scripting in Maya, so I decided to use this project to push it over the finish line. You can see the results here:
For me, this was a huge accomplishment, and allowed me to quickly iterate on changes to the rig that would be extremely time consuming in a traditional rig workflow (eg: number of joints, how giant his head is, whether or not he actually has five fingers, etc).

It's honestly nowhere near perfect, but it got the job done, and even had some cool bendy-limb functionality.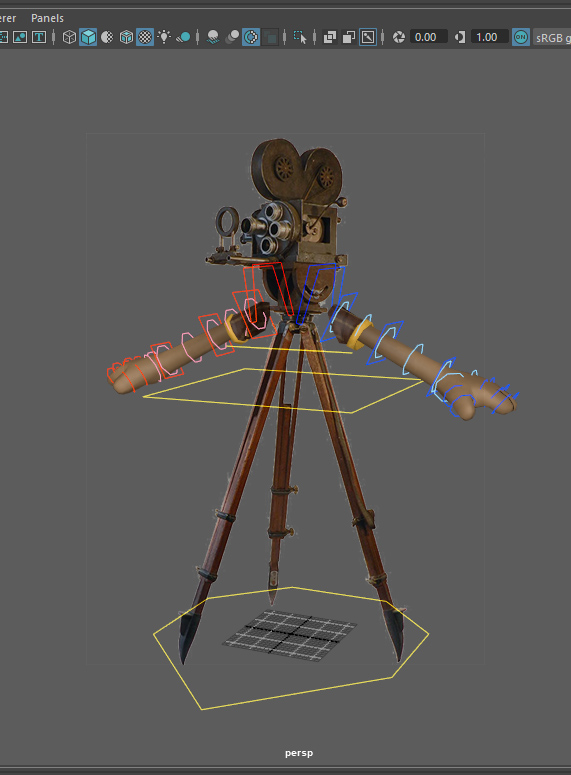 Animation
Ok, now the sweet stuff.

I was totally on board for the style of animation they wanted for these goody-two-shoes boys and girls. We started with the runs and jumps...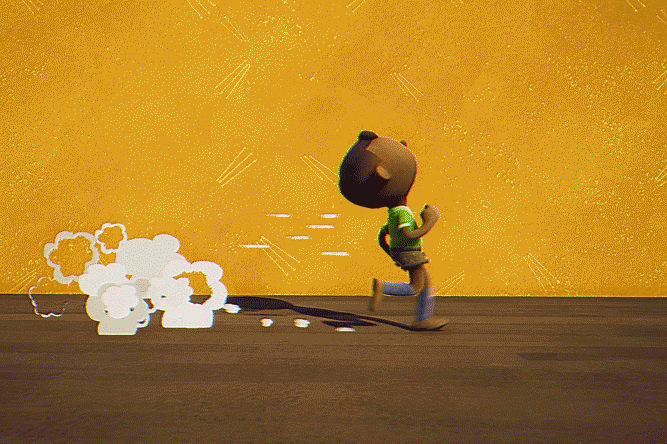 ...And then moved onto emotes: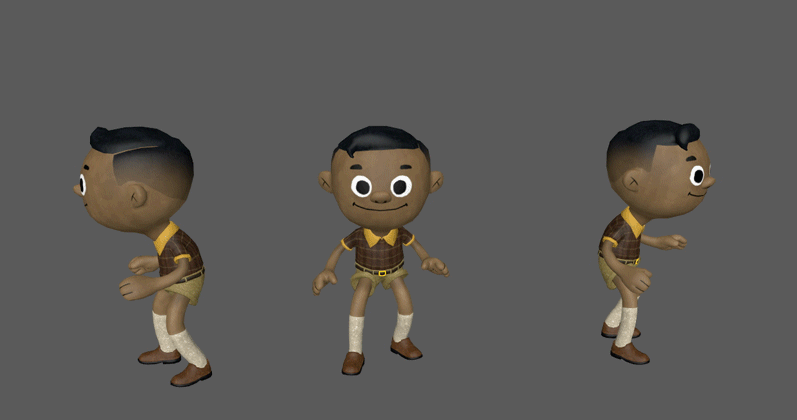 Here's some other fun experiments:
Key Art
Finally, the latest thing I was tasked with was designing a banner-style key art for the game, which is intended to communicate the feel, the style, and the gameplay all in one action-packed scenario.

It started out as a sketch: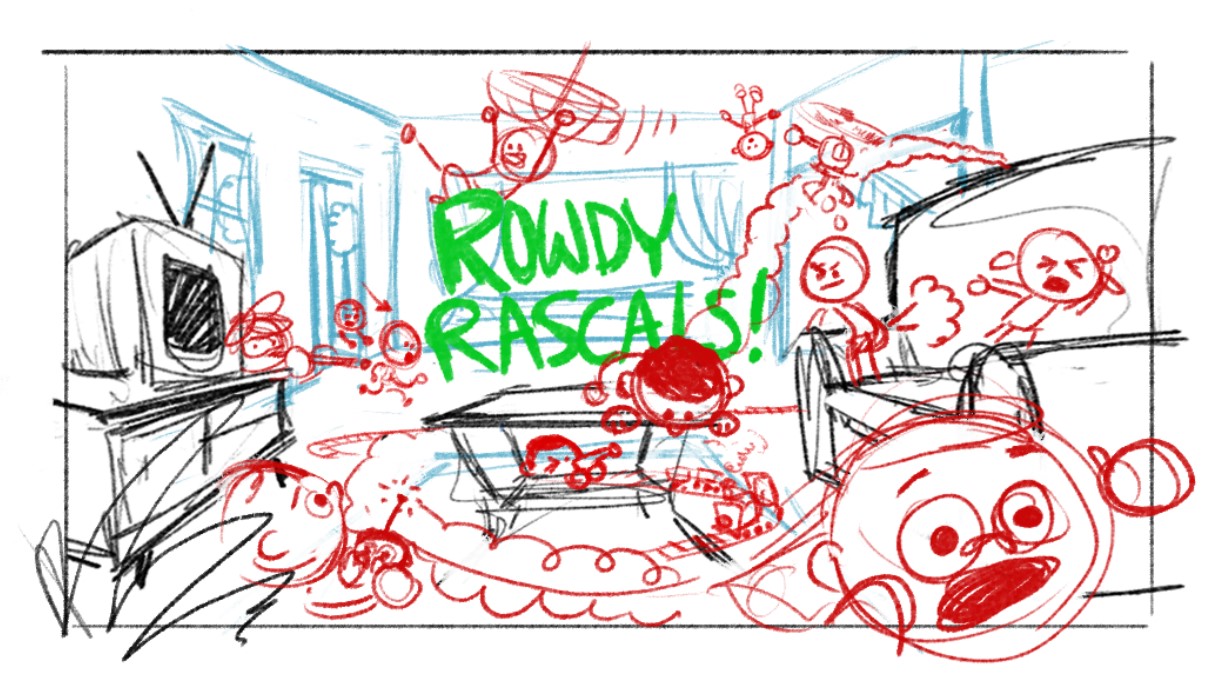 Which we discussed and iterated on, and then I brought it into the land of Three Dimensions:





After more feedback and Conor and Chase working their magic, it was finally ready for the world (and twitter):





Details: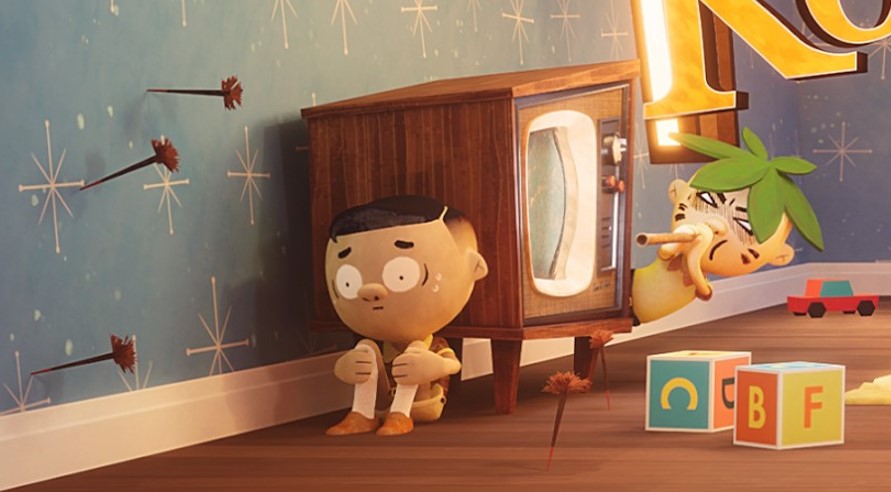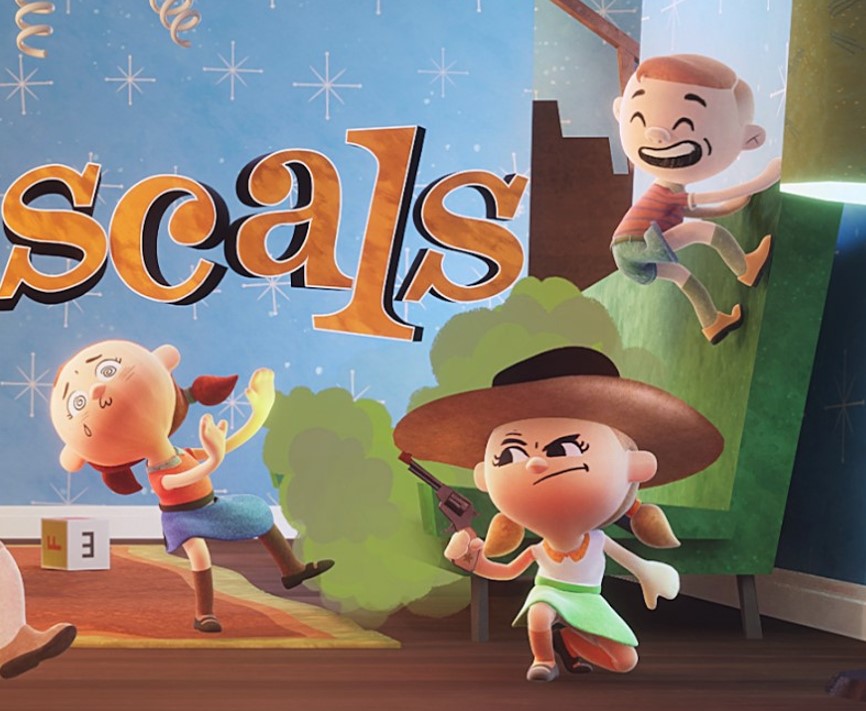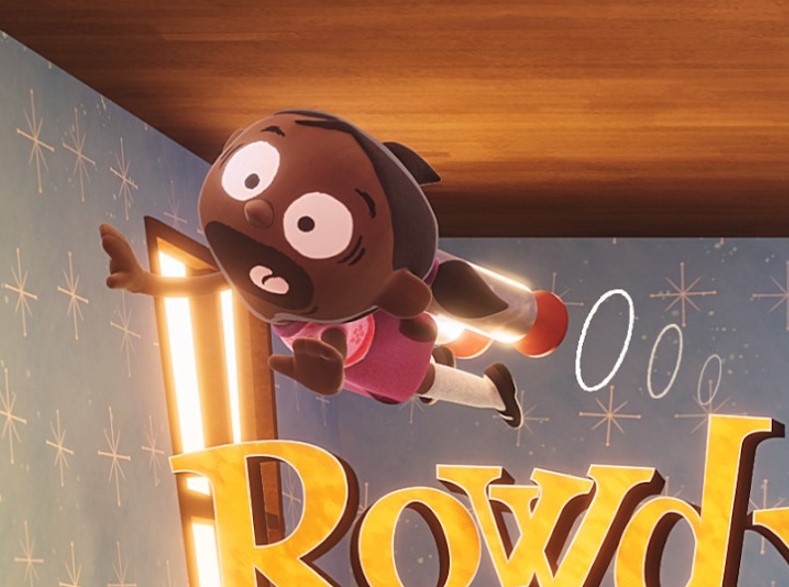 Can't wait to play!